A Family Owned and Operated Company
Valero Brothers Tree Care is the go-to team for all of your tree care service needs. We have the equipment, experience, and expertise to do the job right. Providing outstanding customer service, at a competitive price, is something we strive for. When you are seeking high quality tree services and customer satisfaction, VBTC is the company you want.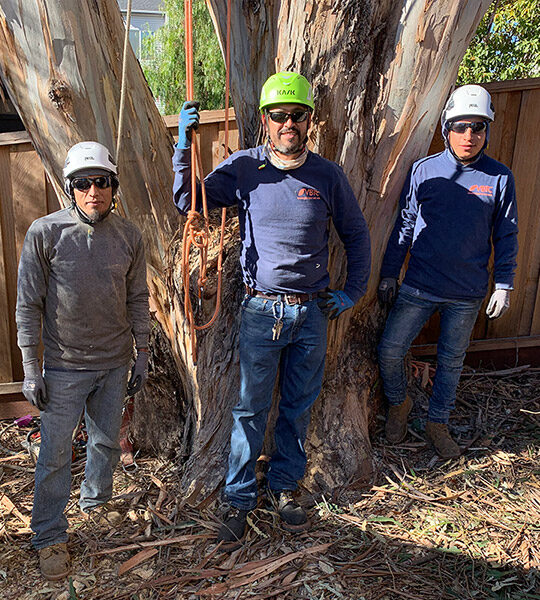 Servicing the Bay Area Since 1999
Pruning & Trimming
A tree may need pruning or trimming for a variety of reasons such as dying branches, or branches that are obstructive. We can thin the crown or just shape the tree so it looks nicer!
Tree & Stump Removal
Sometimes it is necessary to remove trees in instances where trees are dead or dying and pose a hazard. Stumps can be removed with our medium or large stump grinders.
Brush & Land
Clearing
We can clear your slope or hillside for fire regulation, whether you have wild brush, shrubs or trees, we can clear your land and make it look clean and eliminate any potential fire hazards.
If you are looking for an experienced tree care company that is known for attention to detail, excellent customer service, and is certified, please contact us today!
Valero Brothers Tree Care
16028 Via Vecinos
San Lorenzo CA 94580
Phone:
(510) 789-3184
(650) 400-1852
Hours:
24 hours a day, 7 Days a week
Questions & Pricing:
salvador@valerobrothers.com
Thank you for taking the time to consider Valero Brothers for your tree care needs. We look forward to working with you!
Thank you for choosing
Valero Brothers Tree Care!
Valero Brothers Tree Care is licensed with the State of California (Lic# 937922) and fully insured. Our crew is trained in performing professional tree care and will take the time needed to review your specific needs. We look forward to working with you!